News
General News
&nbsp&nbsp
Knox Life
&nbsp&nbsp
Service / Notices
&nbsp&nbsp
Sermons
&nbsp&nbsp
September&nbsp 06,&nbsp 2021.&nbsp
The latest Pastoral Newsletter
Kia Ora Knox community,

Attached is the latest lockdown pastoral newsletter. I hope it finds you well.

Arohanui,

Matthew.View Document

September&nbsp 03,&nbsp 2021.&nbsp
The link for this Sunday's service
Kia Ora Knox Community,

Isn't it great moving from Level Four to Level Three! It feels like progress.

In terms of how Sunday works, the shift in levels doesn't make much of a difference. We still can't meet physically, so will be online again. The link to the service, which will activate at 10:00am on Sunday, is:

https://youtu.be/mWDGDoxerbo

You can find the written order of service at: http://www.knoxchurch.co.nz/data/oos/202109050000_2021.09.05%20-%20Cong.pdf

And if you'd like to attend the ZOOM morning tea, here are the details:

Topic: Knox Church morning tea - 5 September 2021
Time: Sep 5, 2021 11:00 AM Auckland, Wellington

https://zoom.us/j/96387212468?pwd=YWVERlZKZ1Z3T2g1NXNjZG04R3pFUT09

Meeting ID: 963 8721 2468
Passcode: 8hbNDk

Arohanui,

Matthew.

August&nbsp 30,&nbsp 2021.&nbsp
This week's pastoral email
Kia Ora Knox community. Here's this week's lockdown pastoral email. It comes with love and with hope that all is safe and well in your bubble.View Document

August&nbsp 23,&nbsp 2021.&nbsp
The latest Pastoral Newsletter
Kia Ora Knox Community,

Here's the first pastoral newsletter for our second time in lockdown.

Keep safe and well in your bubble; do the right thing; look forward to when we'll meet together again at Knox.

Arohanui,

Matthew.View Document

August&nbsp 20,&nbsp 2021.&nbsp
Arrangements for Sunday
Kia Ora Knox Community,

I hope you're finding the early days of our second lockdown OK. I've spent them working on producing an online service for Knox, on the basis that we won't be able to gather physically on Sunday. I'm grateful to Daniel, who's produced hymns for us to sing. (Thanks, Daniel!) I've also spent some time wearing a mask and being a good citizen. I've not attended any anti-lockdown protests at the Bridge of Remembrance! I've not seen any need to do any such a thing.

I encourage you to do the right thing and to act in a way that honours love of God and neighbour.

On a Friday morning, when our lock-down situation won't be government-reviewed until Friday afternoon, it's kind of hard to make plans for Sunday. I've needed to make a call. Since community cases are increasing up North, and since I don't imagine we'll move soon from Level Four to anything less, for the moment, than Level Three (where pubic gatherings still are limited to 10 people), I really don't think it would be wise for us to gather this Sunday morning.

So, please don't come to Knox on Sunday morning. There will be no physical service. Instead, follow the link to the online service that Daniel and I have prepared. The link will go live at 10:00am on Sunday 22 August.

https://youtu.be/Gy2zTZJZ52E

Hopefully we'll be able to gather on the following Sunday. If not, as I said in a previous email, we'll look at reactivating our pastoral phone tree and weekly pastoral emails, as well as continuing our online services. In the meantime, let us know if you're feeling like you'd like contact.

Please also remember in your prayers the essential workers who continue to work for us in difficult circumstances.

Arohanui,

Matthew.


August&nbsp 15,&nbsp 2021.&nbsp
A new Blower!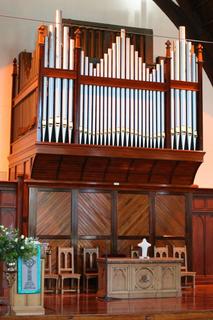 An Invitation
The minister and Council of Knox Church, Ōtautahi Christchurch
invite you to join us to celebrate
the installation of a new heart for the Knox organ
Pipe organs are powered by blowers, which push air through the pipes. The old blower at Knox was old and becoming fragile.
Through the generosity of many people,
including John and Dame Ann Hercus, a new blower has been installed. Daniel Cooper, the Knox Organist, says the new blower has transformed the instrument completely.
Three celebratory events are planned for Sunday 15 August:
A special morning service on the theme "the Breath of God"; 10:00am
A celebration morning tea, in the Knox Centre Lounge; 11:00am
A dedication of the blower, in the church; 11:25am
Please join us for all or any of these events.
You can RSVP office@knoxchurch.co.nz or (03) 379 2456.
July&nbsp 23,&nbsp 2021.&nbsp
The latest Pastoral Newsletter
Since last year's lockdown, when we had a weekly pastoral newsletter to keep everyone in touch, we've been circulating a simple newsletter in the months when "Knox Life" isn't published. The latest newsletter is here. View Document

June&nbsp 16,&nbsp 2021.&nbsp
Knox Singers Concert
Knox Singers concert: Save the Date! Saturday 26 June 7.30pm and Sunday
27 June 2.30pm. The programme includes Haydn Missa Brevis, Cantique de
Jean Racine, plus works by Bruckner and others.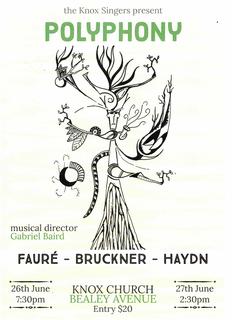 May&nbsp 30,&nbsp 2021.&nbsp
This week's Sermon Practice
The link to the video of this week's sermon, A Journey for the Former Self, will go live at 10:00am, Sunday 30 May. This is the last Sermon Practice video for the moment. Go to: https://youtu.be/BJ70poug81g


May&nbsp 23,&nbsp 2021.&nbsp
This week's Sermon Practice
This weeks video sermon, God's new Kia Ora, has been posted online. For the link, which goes live at 10:00am on Sunday 23 May, go to: https://youtu.be/gSr_ZlFb4mo
This will be the second to last online sermon, since in non-lockdown times the viewer numbers are so small, the recording work isn't really a worthwhile investment of time. It was good that Knox explored this alternative way of sharing the preaching ministry more broadly, but some other venture will need to commend itself.

May&nbsp 16,&nbsp 2021.&nbsp
This week's Sermon Practice
The link to this week's sermon, The Matter of Judas, goes live at 10:00am on Sunday 16 May. Go to: https://youtu.be/GT3yVvD_bgg


May&nbsp 09,&nbsp 2021.&nbsp
This week's Sermon Practice
A link to this week's sermon, "A structural analysis of love, commandment and living things - woohoo" goes live at 10:00am, Sunday 9 May. m Go to: https://youtu.be/Us_CxixhkOI